Oct 25, 2016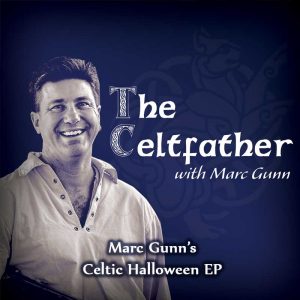 Last week, I released a brand new album called Celtic Halloween EP. What's that you say? You missed the news? That's probably because it was exclusively released to my Official Gunn Runners and Patrons over on Patreon.
In addition to exclusive podcast, news updates, live concerts and more, you will now also get some free music that is unavailable anywhere else.
I tell you more about the EP and the four songs on this episode of The Celtfather. And I also forget to mention the cool eBook that goes deeper into the music and album.
---
Before we finish, a Special thanks to all of my Gunn Runners on Patreon who pledge just $1 or more per month to help me make a living as a musician. You'll get free music, early versions of songs and lyrics, behind-the-scenes podcasts, and first look at new videos. You'll find all the details at marcgunn.net.
The Celtfather was produced by Marc Gunn. If you enjoyed this episode, then please post a review on iTunes or your favorite podcatcher. I want to invite you again to my website at Celtfather.com. You can subscribe to my mailing list and download my free album. You'll enjoys hours of music plus a few free gifts.